E-Safety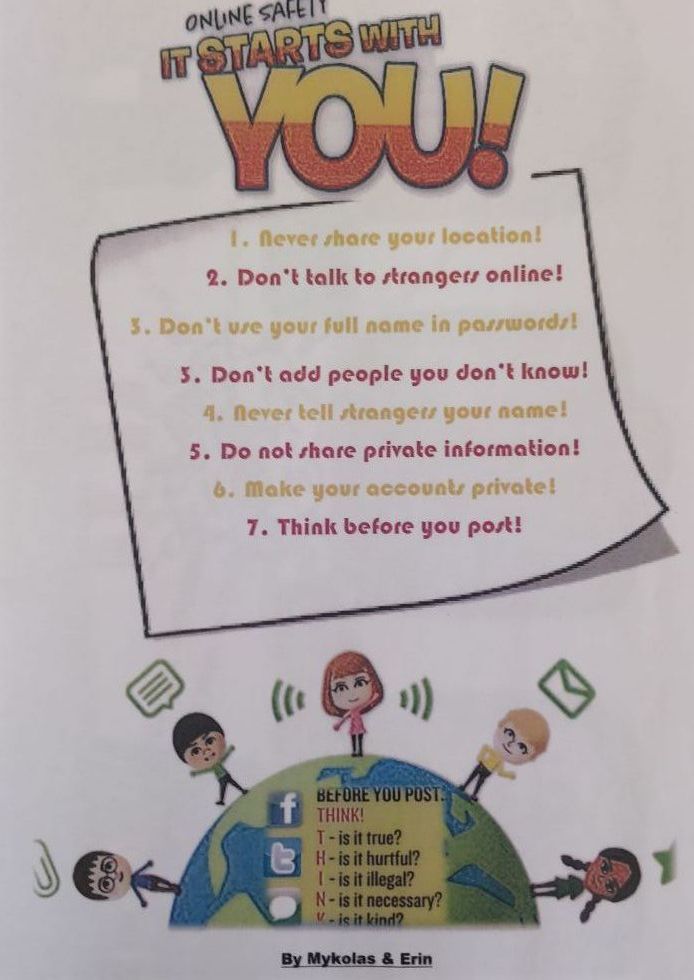 We believe each child will succeed through experiencing quality in:
An ethos of fairness, tolerance, compassion and forgiveness.
A broad, balanced and challenging curriculum.
An enriching programme of extracurricular activities.
A stimulating learning environment.
A rich, varied and an up to date range of learning resources.
Innovative teaching using a range of strategies and approaches.
A distinctive ethos of support and encouragement to succeed.
Positive and supportive pastoral systems.
Learning partnerships between home, school and the wider community.
We at St. Mary's P.S. Pomeroy believe that the use of the internet offers vast, diverse and unique resources to both pupils and teachers. It is accessible throughout our school and our aim in providing this service, is to promote educational excellence by facilitating resource, sharing, innovation and communication.
On 5th February 2019 we celebrated Internet Safety Day. We each made a pledge to help remind us about online safety. The P7 pupils lead the Internet Safety Day and helped the younger pupils to understand more about how they could stay safe online.